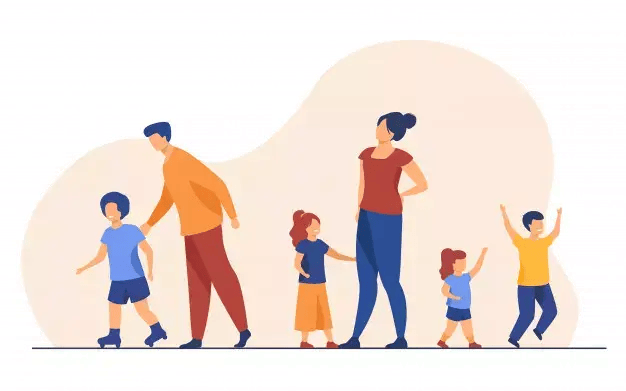 Childcare Management Software
Terrific Daycare Platform
With childcare management software, simplify your registration process, be more efficient, and impress your audience. Say goodbye to manual paperwork and say hello to streamlined operations. Try it now!
It's all about efficiency
Our vision is to offer a Childcare Management System that is modern, intuitive and reliable. We offer a unique set of features designed to improve and increase your productivity. Equally as important, parents will be impressed by your hassle-free registration system and will love the convenience!
All-in-one childcare registration software
Modern and user-friendly registration process
Clean design and intuitive registration flow that will impress your users'. Cut down on hours of admin work by streamlining your registration process and reducing customer support requests.
Easy-to-use administration dashboard
Our admin dashboard is robust and powerful yet user-friendly. Get up and running in no time and leverage our onboarding training sessions to quickly become an expert. You will soon be getting more work done in less time.
Unique child care registration features
Built from the ground up with your unique needs in mind. Our Before & After Care program is designed to have all the flexibility you need, capture full week or daily drop-in registrations, recurring monthly or bi-weekly billing, session punchcards and much more!
Attendance and dismissal mobile app
Our iOS and Android app allows your teachers or coordinators to check students in and out, automatically synchronizing with your class rosters and child profiles. Get quick access to child emergency contacts, medical information, and dismissal instructions.
What our clients are saying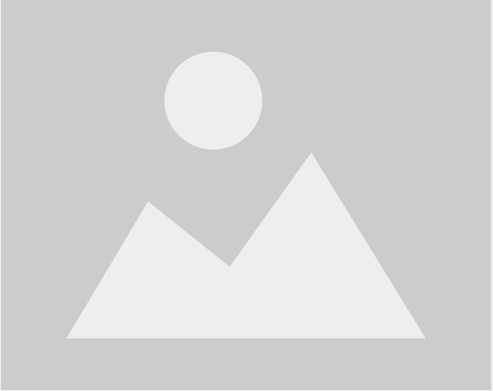 Jumbula Rocks! In the past, trying to manage registration for our classes and camps was a headache. As our programs grew, we worried roster management would take too much time. With Jumbula, creating forms, managing payments and running reports is a breeze. Jumbula has been a game changer for us! From the start Jumbula has been great to work with. Their customer support is top notch. You'll be happy you use this product.
Read more client reviews
How it works
Having a fluid, clean, and simple registration process for parents is crucial. So is having a set of tools that will assist you in collecting payments throughout your programs.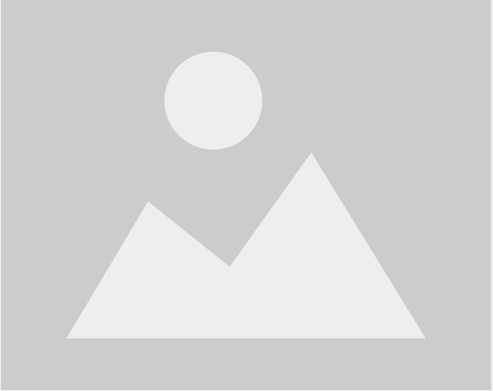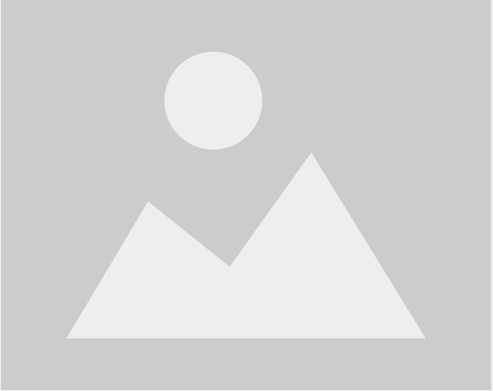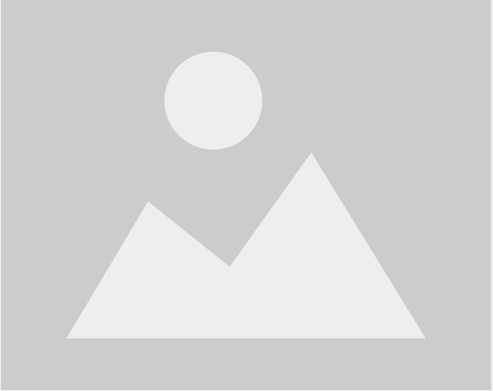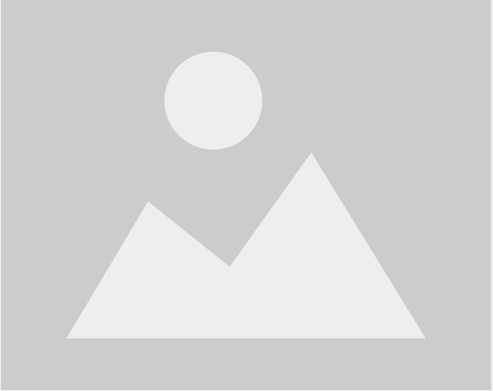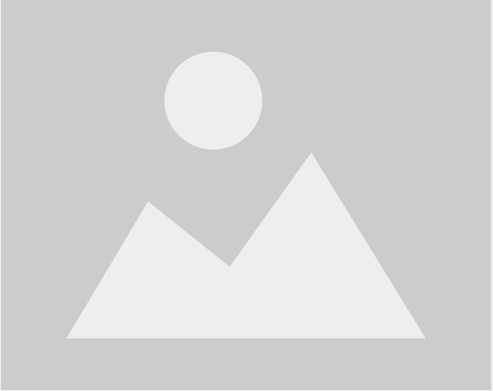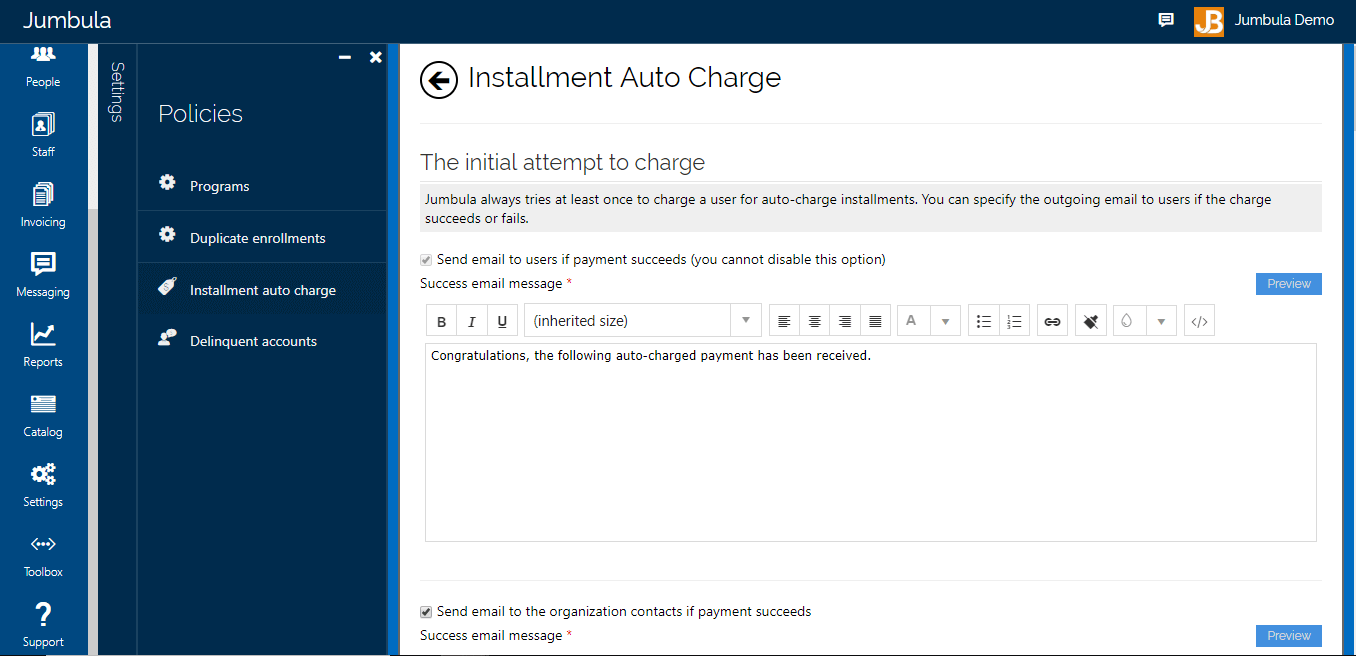 Proven and tested workflow
We offer all the flexibility you need to manage the unique requirements of your organization
Use the class / camp, setup wizard
Create your season and set up the programs
Use seasons to organize your programs.
Create your current season, e.g. Fall 2015.
Define your programs for the current season.
Or clone a previous season to quickly create a new season.
Define your schedules, fees, discounts and payment plans
Set up program start and end dates.
Determine registration open and close dates.
Set the tuition and additional charges, e.g. child care.
Define all the discounts, e.g. sibling and early bird.
Use payment plans to split fees into installments.
Customize the registration forms, follow-on forms and waivers
Define your own registration forms.
Collect any data you want from your users.
Use follow-on forms to gather additional information.
Create your own waiver forms.
Promote your programs in your site
List your programs in your website.
Provide registration links for programs.
Or embed our inline frames to quickly display all your programs.
Create a user registration page in Jumbula
Use drag and drop to create a registration page on Jumbula.
Add any additional information to the page.
Email the registration page link to your clients.
And/or provide the registration link in your website.
Run marketing campaigns
Use our built-in marketing campaign tool.
Create professional email templates.
Segment your audience and generate email lists.
Promote your new classes to your users.
Track all emails and monitor your campaign.
Fill up your classes and drive results.
Monitor performance and optimize
Monitor enrollment and see payments.
Generate rosters and reports.
Track all financial data with built-in reports.
Work smart
Save hours of administrative time and free up staff
Streamline your registration process.
Reduce email and phone requests.
Eliminate manual data entry.
Generate up-to-date roster and financial reports.

Save time
Ready to get started with our childcare management software?
Take us for a test drive and see the benefits for yourself, no credit card required