The
ultimate platform

for online registrations and payments

Join thousands of companies and use Jumbula to manage your camps, classes, childcare and afterschool programs. Streamline your back-office operations and present the state-of-the-art experience to your users.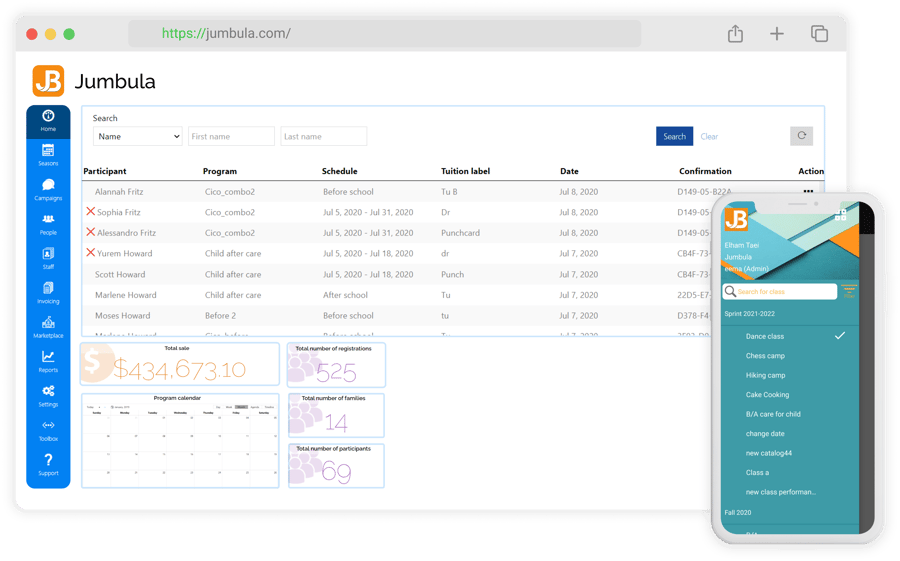 2013
Founded in Silicon Valley
5 star
Customer satisfaction
Find out how these organizations are leveraging Jumbula
Andres Abeyta, CEO
This application was transformative for us and took us from old school to new school in just a few months. We like having our registration held centrally and being able to export it in many different ways. Now that we have a nice setup, next year the effort to set up our new school year registration will be one forth the effort.
Oleg Buldakov, Owner
The pages that Jumbula set up for us for online registration look great! They have worked with us to customize the look and functionality of the site for our students and families, and to address the needs of our complicated class structure and schedule. The registration pages have a clean and modern look that appeals to our users. Thank you Jumbula!
Tina Hollingsworth, Operation Manager
Flexible and customizable! They were always prompt in answering email and phone calls. Our onboarding specialist, Ignacio, is very approachable and makes asking questions, training our staff or troubleshooting easy. The platform is easy to use, and there are lots of tutorial videos and articles to guide you through learning their system.
Jordan Findle, Program Coordinator
Jumbula has made our lives much easier during the summer camp registration process. On the back end, there is very little effort once your account is set up. It has provided nearly every feature we wanted in our registration software. It has made the post registration process much easier as well. Running reports has been very helpful as well. We are very happy with our choice to go with Jumbula.
Jamie, Program Coordinator
Jumbula has been great. They helped create exactly what we needed for our business. Whenever there were technical issues, or I had any questions at all, the customer support was amazing. They are kind, knowledgeable, extremely helpful and always respond in a timely manner.
Online registration as easy as 1-2-3
Provide your users with our modern and user-friendly online registration system and impress them. Users can quickly find your classes, camps or other activities that you offer, fill out the registration form online, and pay with a credit card or other forms of payment. We have the most convenient online registration software, and more convenience for your users means more top-line revenue for you.
Powerful administration dashboard
Settle only on a dashboard that packs a punch. We offer all the tools that you need to build your unique and diverse programs. Our easy-to-use wizards enable you to quickly set up your camps and classes with all the bells and whistles. And our portfolio of features such as live activity reminders, recurring billing, and invoicing, allows you to focus on increasing your revenue and the quality of your services.
All you need to take registrations online and manage a successful program!
Jumbula is an end-to-end online registration, payment & class/camp management platform
Save time by streamlining your day-to-day tasks while providing your users with a hassle-free registration process
Proven and tested workflow
We offer all the flexibility you need to manage the unique requirements of your organization
Use the class/camp, setup wizard
Create your season and set up the programs
Use seasons to organize your programs
Create your current season, e.g. Fall 2015
Define your programs for the current season
Or clone a previous season to quickly create a new season
Define your schedules, fees, discounts & payment plans
set up program start and end dates
Determine registration open and close dates
Set the tuition and additional charges, e.g. child care
Define all the discounts, e.g. sibling & early bird
Use payment plans to split fees into installments
Customize the registration forms, follow-on forms and waivers
Define your own registration forms
Collect any data you want from your users
Use follow-on forms to gather additional information
Create your own waiver forms
Promote your programs in your site
List your programs in your website
Provide registration links for programs
Or embed our inline frames to quickly display all your programs
Create a user registration page in Jumbula
Use drag&drop to create a registration page on Jumbula
Add any additional information to the page
Email the registration page link to your clients
And/or provide the registration link in your website
Run marketing campaigns
Use our built-in marketing campaign tool
Create professional email templates
Segment your audience and generate email lists
Promote your new classes to your users
Track all emails and monitor your campaign
Fill up your classes and drive results
Monitor performance and optimize
Monitor enrollment and see payments
Generate rosters and reports
Track all financial data with built-in reports
Security and compliance
Jumbula adheres to the latest technology and compliance standards, including PCI DSS.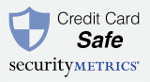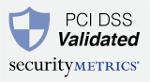 Our vision
We believe in establishing a long-term relationship with our clients, we help you grow and we grow with you. We are passionate about our work and have designed our technology to scale with your needs.
Jumbula in the News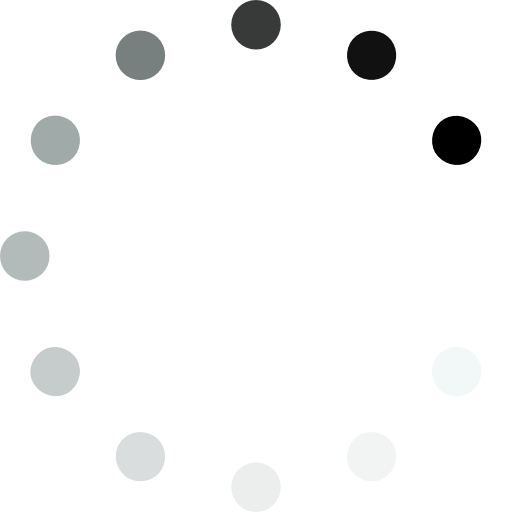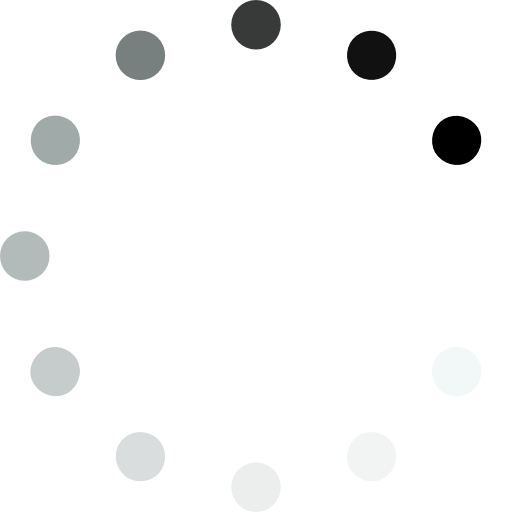 Apr 10, 2023
Jumbula Partners with Zapier to Launch Integration with 5,000+ Apps
Jumbula Partners with Zapier to Launch Integration with 5,000+ Apps
Read more on APnews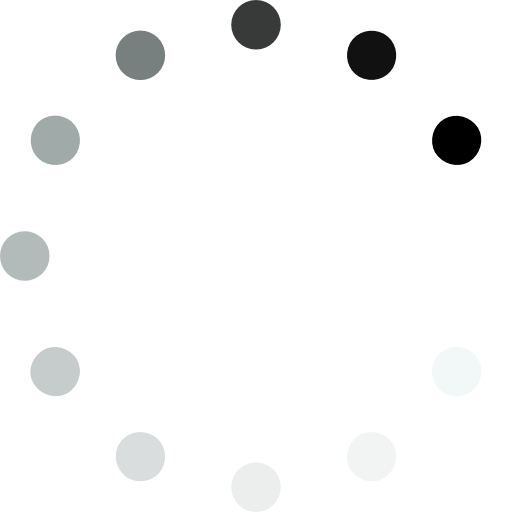 Apr 29, 2023
Jumbula Now Integrates with Chargebee to Automate Subscriptions
Jumbula recently revealed an integration with Chargebee, aiming to simplify and automate subscription processes while improving the overall user experience.
Read more on CaliforniaBusinessDigest
Ready to get started?
Ready to get started with our online registration software? Take us for a test drive and see the benefits for yourself, no credit card is required.